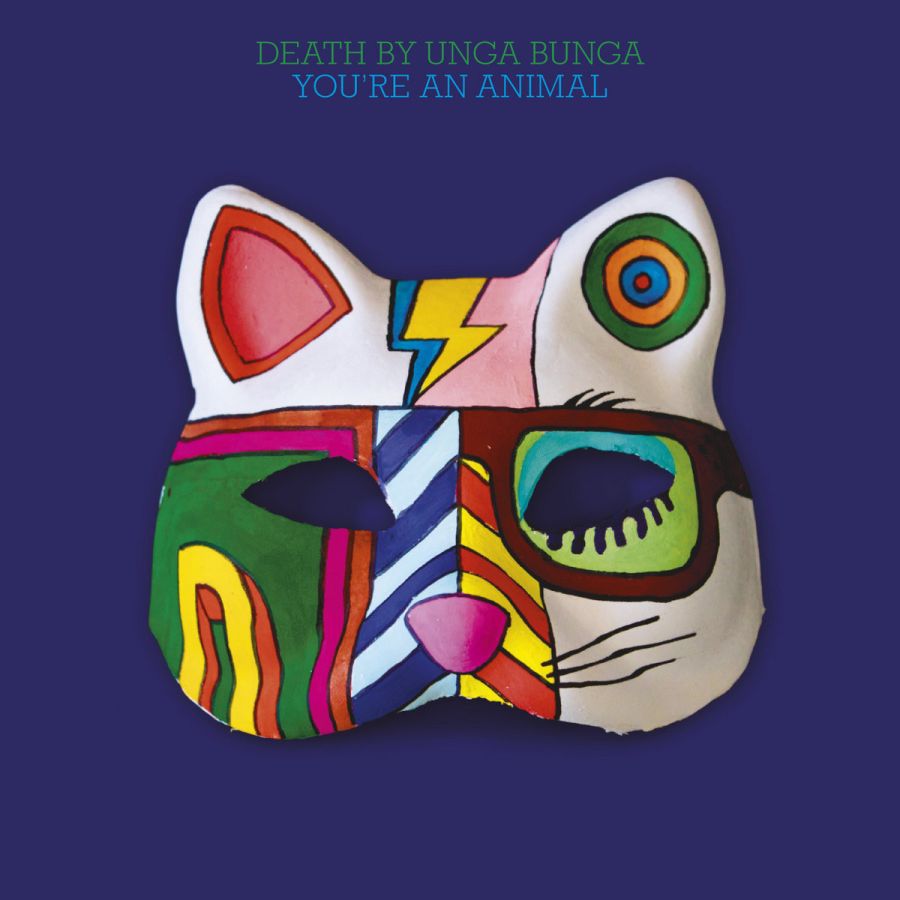 Label:
CD:
Catalog number:
JANSEN028
Vinyl:
Catalog number:
JANSEN029
Info:
Death By Unga Bunga from Moss, Norway are back with a new and brilliant album after the Norwegian Grammy Award nominated (in the 'Rock' category) and critically acclaimed The Kids Are Up To No Good from 2012.
The band's third album has been given the title You're An Animal. It consists of 11 brilliant songs, combining the energy and the unpolished sound of the first album Juvenile Jungle (2010) with the excellent songs and the authentic sound from the aforementioned The Kids Are Up To No Good. Their new album is produced by Bjarte Stensli (Sivert Høyem, 120 Days etc) in his studio Oslo Grammofon.
Guitarist Stian Gulbrandsen says about the new album and the process:
"Our third record consists of songs we've put together during a period of about 6 months. Those 6 months span from when we moved into our very first rehearsal studio in Oslo in the autumn of 2012, to when we started recording in the spring of 2013. Up until then, the past year we have been one of those bands who play more on the road than in the studio, which is clearly manifested on this record. After a years' intense touring in Norway and abroad following the release of the "The Kids…"-record, many ideas have formed during these trips, either at afterparties, in bad hotels, in the back of the car or during soundcheck. We have now gathered all these ideas into a new stew of gorgeous rock from Moss. We've got new stories to tell, new riffs to show off, and even faster guitar solos! For the third time in three years, we're once again ready to spread the word!"
Despite their young age (the members are 21-24 years old), the band have achieved a lot, and one of their strengths is their appeal to both retro enthusiasts and those who are into more modern sounds. This contributes to the fact that Death By Unga Bunga has become one of the most popular and in-demand live acts in Norway. The last couple of years, the band has played few hundred concerts and performed at all the large festivals in Norway. The band has now also made a name for themselves on the continent, after long tours in Italy, Spain, Portugal and Germany.
Now, Death By Unga Bunga are ready with a new, brilliant album and extensive touring.
Death By Unga Bunga are Sebastian Ulstad Olsen (vocals), Stian Gulbrandsen (guitar), Preben Sælid Andersen (organ), Even Rolland Pettersen (bass), and Ole Steinar Nesset (drums).
Sporliste:
1. Stare At The Sun
2. Lesson Learned The Hard Way
3. How Far Can I Go
4. Nothing To Lose
5. Tambourine
6. Suspicion
7. Getaway
8. You're An Animal
9. I'm Not The One
10. Open Your Eyes
11. Abba