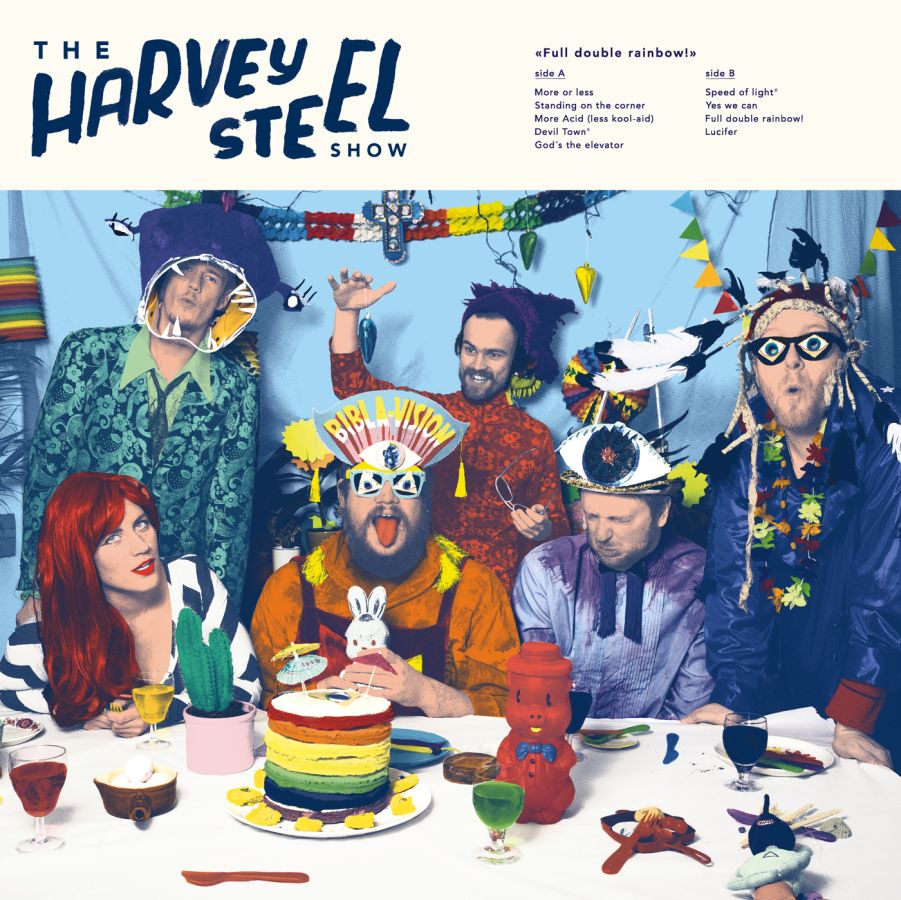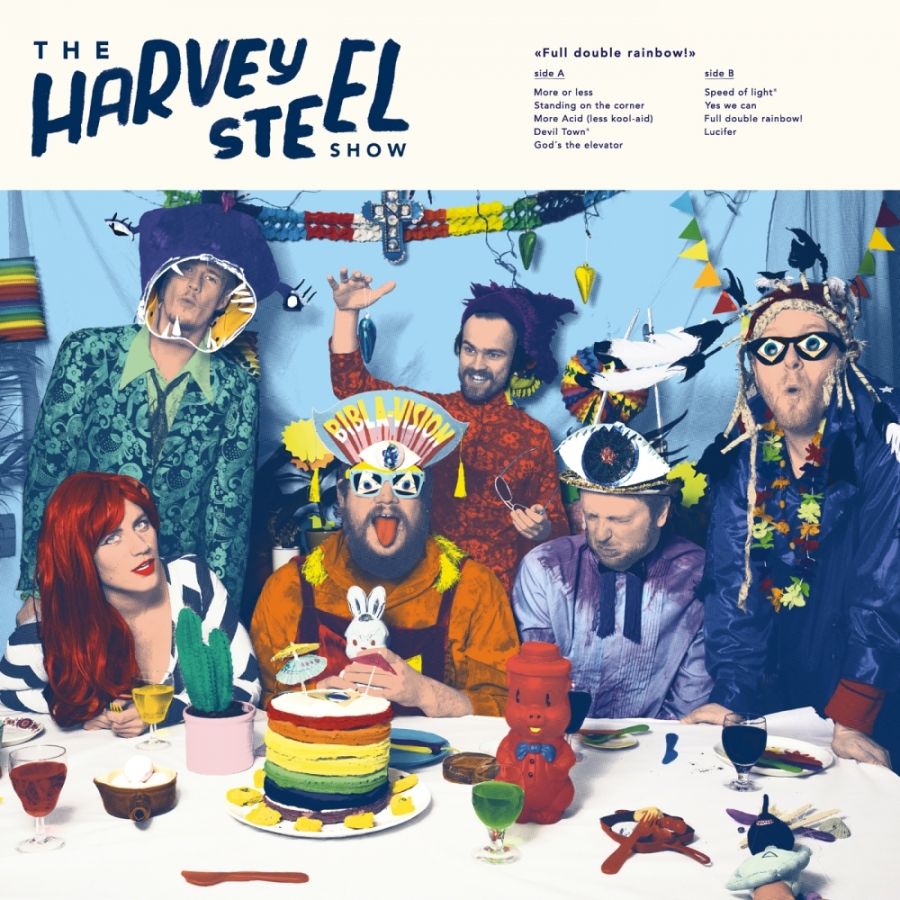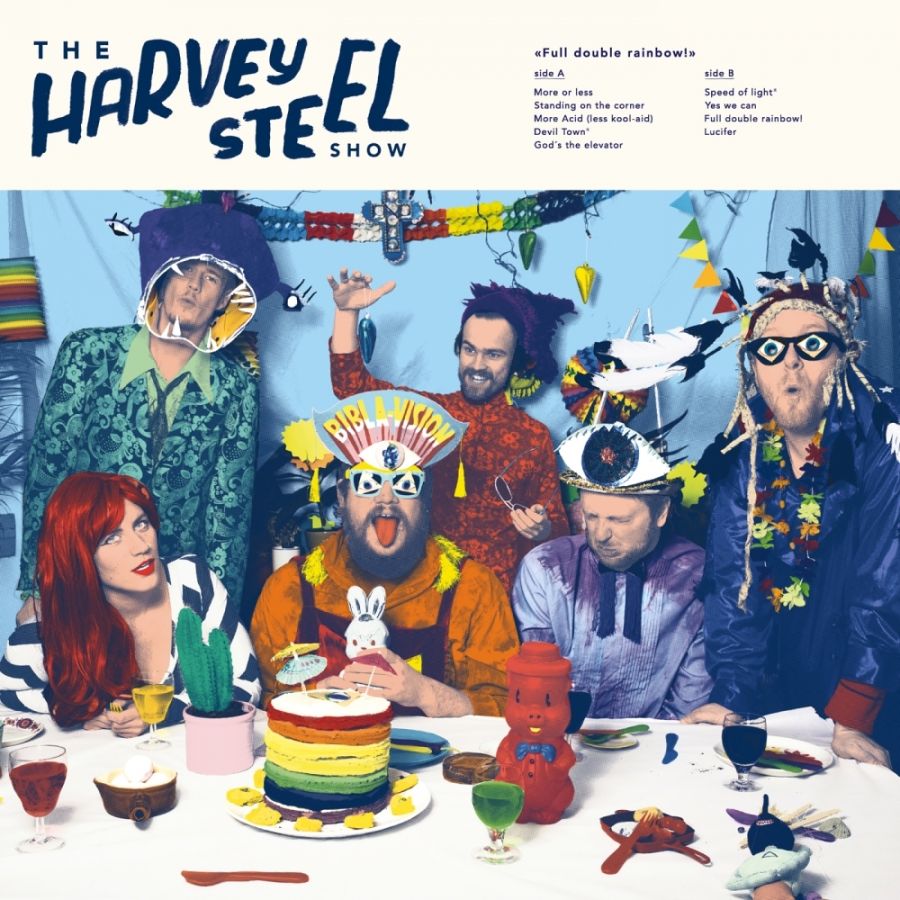 Label:
Info:
Rett før jul slapp the Harvey Steel show ut EPen «We`re living on borrowed cheeze». the Harvey Steel Show er et band fra Jupiter, som for tiden bor og arbeider i Norge. Bandet sier selv at de er her for å lage «Space music for earth ears». 11. september i år slippes full-lengderen «Full double rainbow!»
the Harvey steel show er et helhetlig konsept som integrerer billedkunst og en rekke musikksjangere som psykedelisk rock, blues, soul, prog- og popmusikk. Med fargerike kostymer, scenografi og performative elementer presenterer the Harvey Steel show sitt univers som kommer rett fra kosmos.
Bandet består av seks musikere med utdannelse fra billedkunst, musikk, informatikk, lyd-design og én økologisk agronom. Bandet har også en scenograf som jobber nært med bandet. Med god fartstid fra band og prosjekter siden slutten av 90-tallet deler alle også en genuin kjærlighet til musikk.
-Sammen tar de oss med til Jupiter.
Gruppen startet så smått å spille konserter sommeren 2011 og har jobbet med det konseptuelle, visuelle og musikalske uttrykket via konserter, utstillinger og én teaterforestilling siden den tid.
Tracklist:
1. More Or Less
2. Standing On The Corner
3. More Acid (Less Kool-Aid)
4. Devil Town
5. God's The Elevator (I'm The Revelator)
6. Speed Of Light
7. Yes We Can
8. Full Double Rainbow!
9. Luficer