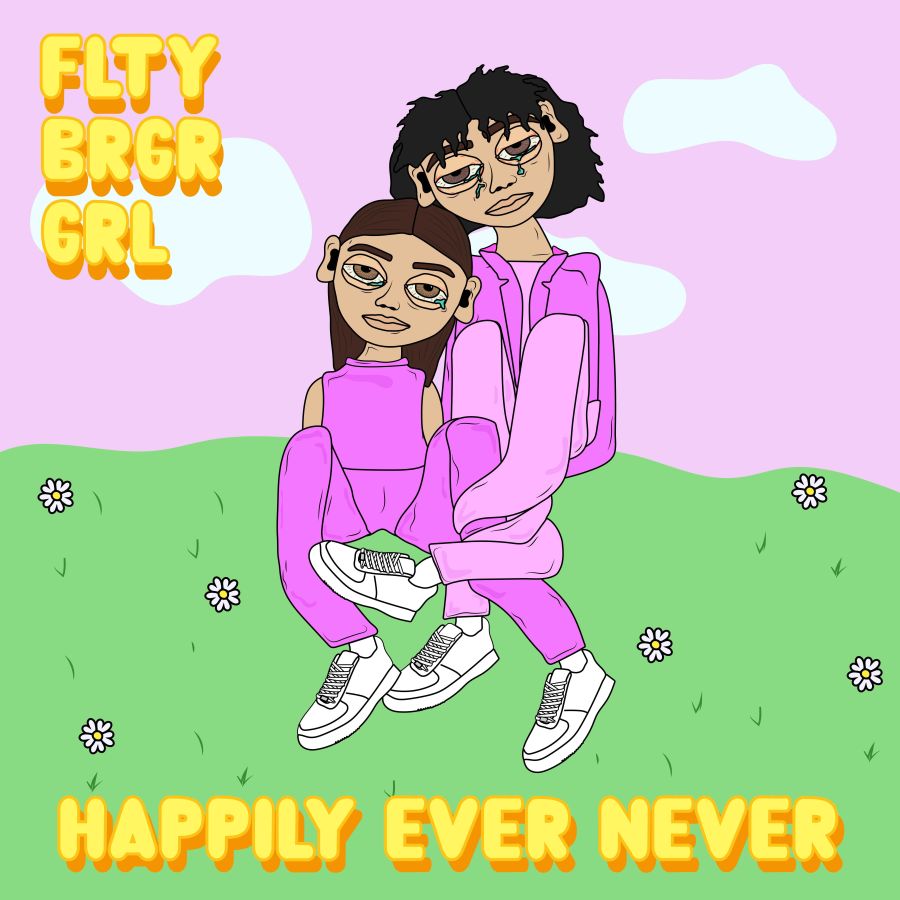 Label:
Info:
"FLTY BRGR GRL makes songs for the lovesick puppies of the indie world and bring sugary sweet, cherry lip gloss love to garage pop."
- FMF
"The noisy guitars and slightly naïve lyrics prove that FLTY BRGR GRL are, without a doubt, a delightful addition to the garage pop scene In Norway.
– P3 (Norwegian Broadcasting Channel)

Inspired by 60s and 80s vibes, crushes and burgers, Beatrix and Sarah make up FLTY BRGR GRL – a quirky Oslo based duo that is all about making fun, moody and teenage heartsick garage pop.
"Happily Ever Never" is their second album and was inspired by the ever so familiar post-break up feeling. That period of excitement where you're seeing new people and falling in love with all of them, but amidst that having straggling emotions and old memories bleed through, creating insecurity and mixed feelings.
"We really wanted to capture those feelings, and like how love is fleeting but yet we're desperate for it. Somehow the main character of this album is more empowered than in our last album, but she is also a sad girl."
Sad girl or not, "Happily Ever Never" is fun and playful, serving bops after bops that will make you fall in love. Produced and mixed by Marcus Anthony Calvert and mastered by Morgan Nicolaysen. Set to be released on September 22nd 2023.
Tracklist:
1. Intro
2. Go Away
3. Be My Friend
4. Miserable
5. Caprisun
6. Crave For You
7. Break My Heart
8. Fool
9. Meant To Be
10. Red Dress
11. On My Mind
12. I Love You