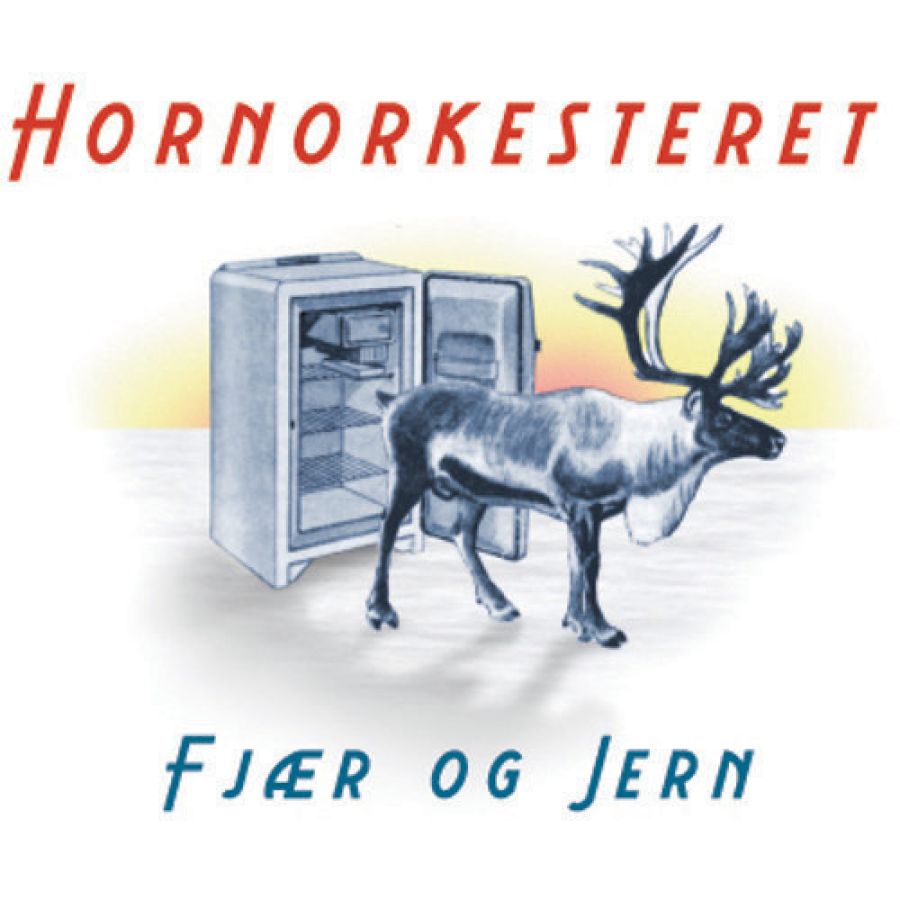 Label:
CD:
Catalog number:
PANOTCD002
Info:
Hornorkesteret er en samtidsmusikkgruppe som bruker instrumenter og oppfinnelser som bestrengede reinsdyrgevir, knokler, is, kaffetraktere, steiner og forskjellige typer tre sammen med vokal, fløyter, trommer og feltopptak til å skape en episk musikk som berører temaer som polarforskning, økologi, naturens sykliske krefter, dyriske drifter og det norske mentale og fysiske klima. Ved hjelp av resitasjon, sang, fri improvisasjon, støy, folkemusikk, droner, blues og til og med rock'n'roll, har de brakt musikken sin til konsertarenaer, kunstgallerier, teaterscener og studioinnspillinger med varierende besetning siden Jonas Qvale startet prosjektet i 1999.
Fjær og jern er en samling live og studioopptak fra de ti første årene med Hornorkesteret.
- Uttalelse fra David Tibet (Current 93)
"SnowSpirits and WindWalkers squealing through mouth and bone and throat and horn—a Lovely Haunt Cartoon!"
- Uttalelser fra Gylve Fenris Nagell (Darkthrone, Isengard, etc)
1. Lars Monsen liker Trine Rein - selv foretrekker jeg Hornorkesteret
2. "setter IN THE SHADOW OF THE HORNS i ett nytt lys"
3. "som om WHEN's "the black death" ferierer på nordkalotten"!
Tracklist:
1. Elegi for Roald Amundsen
2. Morgenstimmung am Nebelsee
3. Horny guru
4. Urent trav
5. Hvalrossjakt
6. Baal
7. Barrieren
8. Fjelltur
9. Horror vaccui
10. Gula gula
11. Fakkeltog
12. Ikke gravlegg meg her
13. Slektskap
14. Norsk siesta
15. Bergmark's Ridge
16. Reynold's Peak